Needing A Reliable, Hardworking, Genuine Team To Conquer All Your Heavy Duty Equipment Repairs?
People are frustrated and hopeless as they struggle to live everyday with an injury.
At Eddie's we have a team ready to fix your machines quickly, efficiently, and with care.
You Deserve The Best Work For The Best Value
Industry Experience
We know what we are doing.
We Do What's Right For You
Our customers trust us because they know we only do what works best for them.
There's Always A Solution
No problem is a problem, it's just an opportunity for a solution.
"Keeping you going, keeps us going"
Those Are The Values We Live By
Eddie Maas knows how important it is to get your machinery back up and running. When your money-makers are broken, you're not making any money.
We make it our priority to get the job done well and as quickly as possible.
Eddie is Vancouver Island's heavy-duty machine repair expert. With 18 years working in the Heavy Duty mechanical sector, he knows how to fix almost anything.
Learn More
Certifications And Qualifications
Red Seal Heavy Duty Mechanic
Authorized Commerical Vehicle Inspector
Skills Canada Winner
"Eddie's Equipment Repairs provide great workmanship and are extremely reliable.
When Eddie says that he is available 24/7, he means 24/7!
We have had our fair share of last minute emergency calls and Eddie has always come to the rescue. Eddie's Equipment Repairs have serviced our trucks and trailers for over a decade - anything from minor fixes to major engine swaps. If you are in the Courtenay area and need a dependable mechanic, just call Eddie!"
- Andrew Poland,Owner of Poland Cranes & Hauling
"I have known Eddie for several years.
It goes without saying that he is a hard worker.
I also find him to be extremely honest and fair. I think those are about the three most important qualities when considering a repair shop. I would absolutely recommend Eddie's Equipment Repair to anyone."

-Roger Corrington, Purchasing Agent, Promac Manufacturing
What We Can Help With
Trucking Fleet
Logging Machinery
Construction Machinery
Landscaper
Owner-Operator
Firetrucks
Farms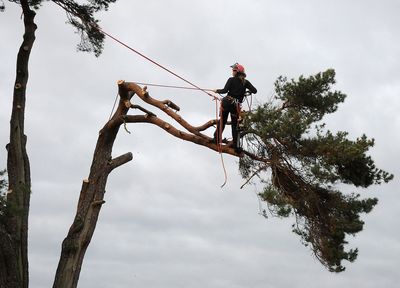 Aborists
Rental Companies
Don't Allow Your Machinery To Continuously Breakdown, Cost You More, And Give You Grumpy Customers.
Partner with us and we will keep your machines working like you know they should.
Contact Us